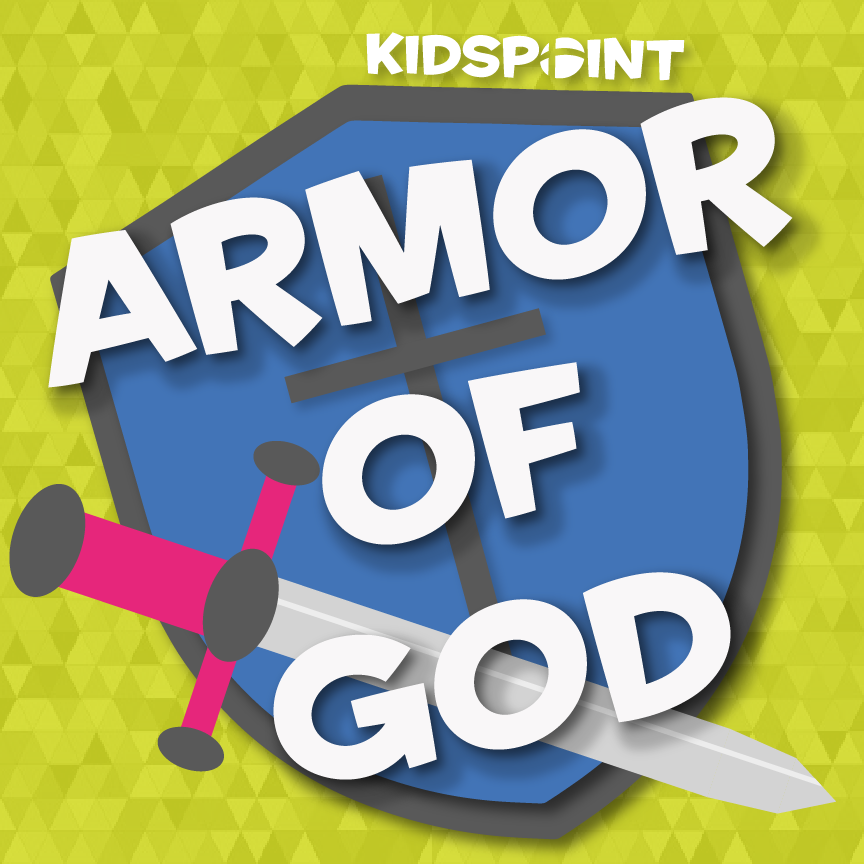 WEEK FOUR
READ
Proverbs 4:23, Romans 4:3-5, Romans 5:19
DISCUSS
1. What is righteousness?
(ANSWER: Righteousness is when someone loves and obeys perfectly. See Romans 4:3-5, Righteousness is right standing with God.)

2. How do you become righteous? (ANSWER: See Romans 5:19, believing in Jesus. His sacrifice makes us right with God.)

3. What are some weak areas in your chest plate? What are areas you struggle with?
DO
Today's activity is to complete the Cereal Box Challenge. For this game, you have to pick up a cardboard box (like a cereal box) using only your mouth and nothing but your feet can touch the floor. Stand on your feet and bend/squat to pick up the box with your mouth. It will be tricky! Once you have done it, rip off a layer around the top and try again. Click here for a video demonstration of the activity.
After the activity, talk about how hard it was to pick up the box with just your mouth. You had to have a solid foundation with your feet planted firmly on the ground and even then it was hard. We can't be righteous on our own. We need God's help. Take a moment to pray together. Ask God to help you be righteous, to help you make the right choices in life, and to support you in areas that you struggle.