We Get to Give
We believe that giving is not something that we have to do - it's something that we get to do. God invites us to partner with him in changing our city and our world by trusting him with our time, talents, and treasures.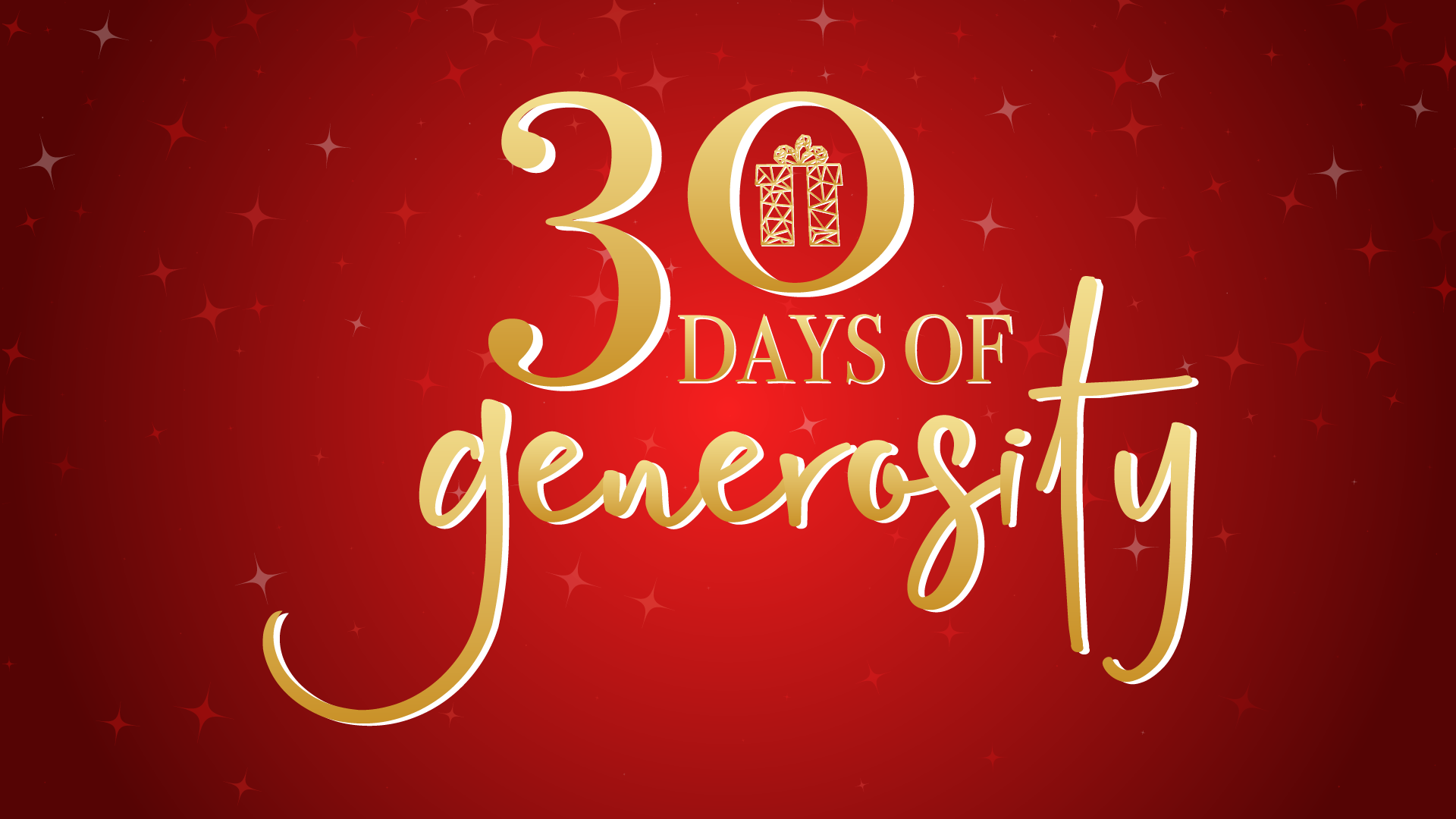 Journey with us through 30 days of stories, prayer, and reflection meant to guide you towards a more generous life. We know that each individual that calls BridgePoint home has a part to play in realizing God's vision for next year; with your over-and-above gifts to BridgePoint, we will multiply our impact and change lives in our city and our world.
Download the BridgePoint Church App, then and click on the Resources tab to access our exclusive 30 day devotional written by BridgePoint Church staff.
Secure Online Giving
Click below to access a quick, easy, and secure giving experience. It's our joy to make it simple for you to partner with us in our mission and vision.
30 Days of Generosity
Your gift over-and-above your regular giving will make an eternal impact in our world. There are multiple ways to make your gift from now until Dec. 31:
1. Select "1 Project (Expansion)" checkbox on the inside of blue offering envelopes and drop in an offering bucket on an upcoming Sunday.
2. Select "Generosity Giving" fund in the BridgePoint app, at giving kiosks, or in the giving portal below.
Giving Resources and Info
Learn more about where we've been, what God has in store for us next, and how you can get on board.
Ways to Give
Giving FAQ's
2017 Annual Report
More Ways to Give
We offer a variety of secure, convenient ways you can give to the mission of helping all people get closer to God.
Buckets
Offering envelopes are available at each Sunday service. Drop envelopes in offering buckets as they pass during the service, or place in drop-boxes on the walls on your way out.
Text
Text "BPFL" to 77977. You'll receive a text with a link and instructions to complete your payment details. You only need to fill out this form the first time you give.
Additional Ways to Support BridgePoint
AmazonSmile
A foundation operated by Amazon, AmazonSmile will donate 0.5% of the purchase price of eligible products when you make Amazon purchases and select BridgePoint Church as your organization.
Giving FAQ's


What is a tithe?
God's Word clearly teaches that we are "stewards" of the resources God has entrusted. A 'benchmark' in the practice of systematic, proportionate giving is the 'tithe'. Tithe is a mathematical term that means "a tenth or 1/10". It is giving 10% of your income back to the Lord.
Example:
$52,000 gross annual income divided by 52 weeks = $1,000.00 weekly $1,000 weekly x 10% = $100.00. A weekly tithe would be $100.00.
How is my tithe spent?
Each year's annual budget is presented to members to vote in December at the Annual Meeting. This years' budget allocation categories are as follows: Facilities (31%), Operations (29%), Ministries (24%), Outreach & Expansion (16%).
What If I Feel Absolutely Unable to Tithe?
We encourage you to begin to take the first step by committing to regularly give to the point of trust. We'd also like to help you take steps, contact your Campus Pastor to get started.
We have much to be grateful to God for in 2017, and even more to anticipate.