Downtown St. Pete Campus
Sunday Service Times
9:30am and 11am
All services are identical and approximately 65-70 minutes in length. Please arrive 10 minutes prior to service time to check children into KidsPoint (babies thru 5th graders).
BridgePoint's Downtown Campus is located at (737 3rd Ave N., St. Petersburg, FL 33701). Park free in the adjacent lot and join us for a service!
Welcome!
We can't wait to host you on an upcoming Sunday. We've laid out for you some of our programs and what you can expect at this BridgePoint campus. Please contact us with any further questions!
Start Here
What to Expect
For My Kids
Welcome
We meet in beautiful Downtown St. Pete for live, contemporary worship and a message from our Lead Pastor, Tim Whipple. Parking is free and we're excited to welcome babies through 5th graders at KidsPoint during the service.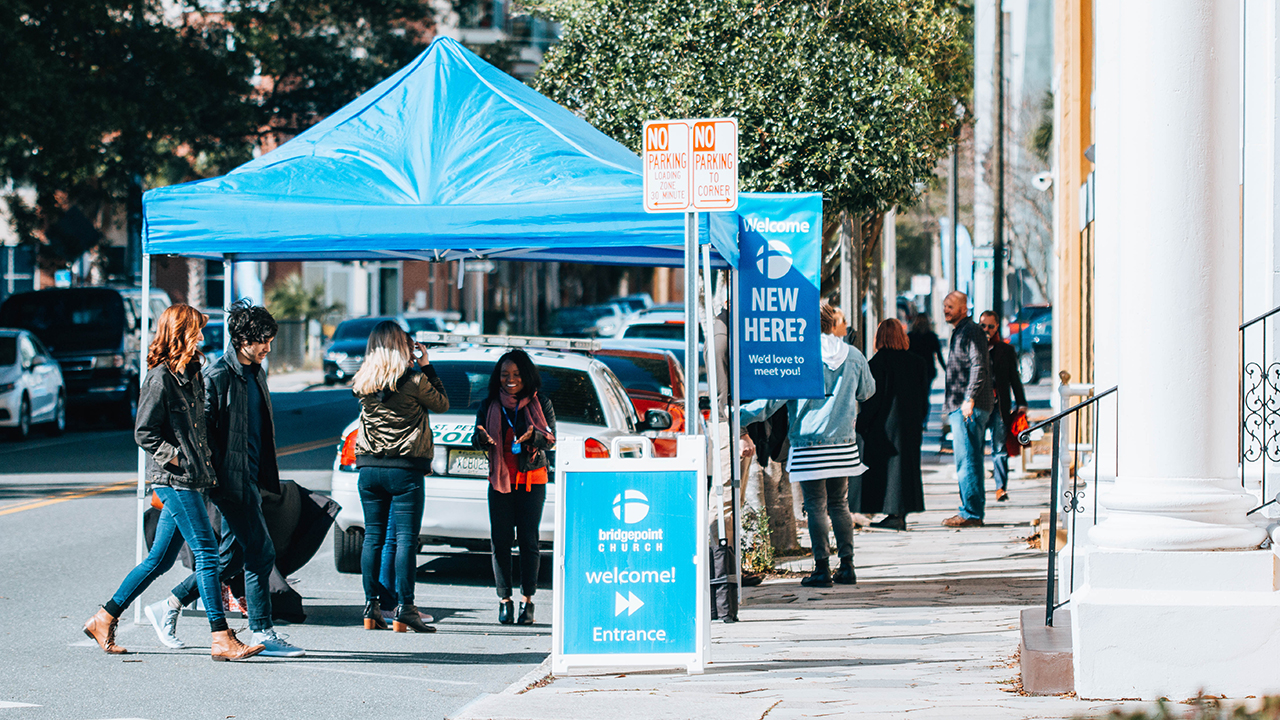 What to Expect
Parking - Park free in the parking lot adjacent to our building. Additional parking will be available on the streets and nearby lots.
Our Style - We are an upbeat, casual church! Expect dynamic and engaging worship. You're encouraged to wear whatever attire you're comfortable in.
The Point Cafe - Stop by on your way in for free water, donuts, and coffee!
KidsPoint
Our children's ministry offers fun, safe, age-appropriate environments for babies thru 5th graders during the service. Upon arrival, look for the KidsPoint sign in the lobby. Volunteers will help get your child(ren) checked in for their favorite hour of the week!
New Family? Let us know you're coming!